---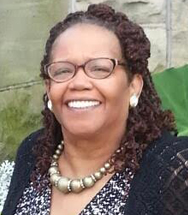 Brenda Gregg
Pittsburgh is blessed with many pastors who are women, and they play key roles in the community. All of them can preach, and several have been Urban Heroes in the past. This year, we are honored to have Reverend Brenda Gregg, pastor of Destiny of Faith Church, and founder of Project Destiny community outreach center, both on the North Side of Pittsburgh. We caught up with Rev. Gregg to find out what she is up to and what motivates her to stay active and on the cutting edge of community involvement. Here is what she had to say.
JS: Tell us about your busy life and who you are and what you do.
BG: First of all, I am a mother of three children. I was married to a Baptist minister for 24 years, who is now deceased. Actually, I come from a line of preachers in my family. My grandfather, who is my mother's father, was a pastor in a lot of the small rural areas of Pennsylvania. My uncle, who is now deceased, was a pastor in Braddock in the church I grew up in as a little girl, and several other uncles were ministers. I met a cousin of mine recently, who in fact is one of the female preachers of the family. So I come from what I think are generations of ministers in our particular family.
And I think that certainly was in part due to the way we were brought up at home. I had very hard working parents, and in this day and age, kids are sent to church. In my day and age, we were taken to church, whether we liked it or not. And thank God that happened to me. It was just a part of everything we did. Church and ministry were where you hung out as a young person. You hung out at the church. Your friends were at the church. That was sort of my early upbringing in ministry. I also liked working with people, so being a part of healthcare seemed to be a natural fit after I got out of school. One of my first jobs was at Children's Hospital, and it's where I stayed and worked hard and worked up to being a vice president there. But I always felt a ministry at Children's similar to what we did at church, and that was to serve people.
JS: And you were at Children's a long time, weren't you?
BG: I was at Children's for 37 years, believe it or not. I started in medical records and after two and a half years there, I understood I really wanted to be working in the areas of people rather than medical records. I had my son in 1971 and then came back to work up on the units at Children's. Then when I was looking for a full-time job, I ended up in what was then called the Ambulatory Care Center. And that was the place my career changed from just being in that area working with ambulatory patients and eventually doing a lot of the community work and putting in some of the clinics in the under-served areas as well. It just went hand-in-hand together.
KB: I have known of you, Reverend Gregg, for a long time. You may not remember this, but years ago we had a Girl Scout troop and we used to do a Girl Scout Sunday at your church. And it was so inspirational, because the scouts got to see woman in leadership and how smoothly and how well it's done. So I always wanted to share that with you. Because that was their church of choice. We would go there and then to a Ponderosa near the church. I remember you well and a lot of the scouts went to that church. And they would always talk about the fun projects you had there for them. And I was thinking that is the way ministry should be. So what things are you doing where you're at now at Destiny?
BG: Destiny is a new ministry, so it was planted five years ago. In fact, we are just getting ready to celebrate four years in the building we're in now. It all goes back to kids and families. We run, of course, Project Destiny, the after‐school and summer camp, are run in the building where we have church services. I try to make sure that all the generations are ministered to. Certainly, kids are part of that, and then there are senior citizens. We just got through having our men and women's season, where we work together, the men and the women, putting together a beautiful program for almost a month. So they had different activities going through the church.
I would say I do similar things to what I did when I was in more of a traditional church. I don't think I changed my style or it's just that now I'm responsible for everything, including the building, and making sure the people coming there certainly motivated and ministered to. I've had the opportunity of working with other ministers because we think of our ministry as a team ministry. I'm not the only minister there, and we try to team all the leadership up, two by two, so there is always someone they can minister with who can minister to them at the same time.
KB: Now with your Project Destiny, is this something the general public can come into? Is there a process if I had a young child or teenager that I wanted to be a part of it? What's the procedure?
BG: Absolutely, it can be self-referred. Project Destiny started about 10 years ago. In fact, it started in the basement of the church those Girl Scouts would come to. My philosophy has always been that we had a building, so let's use it. So, we began to open it up seven days a week, after school, with volunteers, so kids could come in and get a bowl of soup and some crackers and get help with tutoring. Actually, that started because I had witnessed a killing in front of a nearby church when I first went to the North Side. I always had that vision in my mind that if kids could be safe, perhaps we could eliminate some of the violence that's going on in our city and around the world. But, yes, they can do a self referral into Project Destiny, so they can get into the after school program or the Girls with a Destiny Program, which is out of several schools on the North Side. We hold meetings at that school and at the church as well, so they can fit into any place they would like. We have an athletic program, so a lot of the kids who can't play athletics throughout the city, either because of their grades or because of their skill, can play on one of our teams. That's another place they can get signed up.
One other thing with Project Destiny is to work with CYS. As you know, many of the kids are in placement – too many kids. Our role with CYS is to try and keep kids connected with families so they are not being put into foster care or group home settings. It's a combination of that social service as well as ministry with kids. We have a camp that we work with that is actually located in Somerset. We run six weeks of summer camp after school is out. And for three of those weeks, we are actually taking kids, depending on the age, to Somerset, to be a part of what we call the ICC camp, that is also part of Project Destiny.
KB: Wow, that's a lot. That is so much. I want to thank you, on behalf of the community.
BG: I love Pittsburgh. I was away for about three years doing presiding elder work for the church. And I just felt the nudge of God to really bring me back to Pittsburgh. It's a special place for me as well.
JS: I was going to ask you, though I think you alluded to the answers, but at a time in your life when some may be winding down, you're gearing up. You mentioned the tragedy you witnessed and the nudge of the Lord. Tell us what keeps you going. Why are you so motivated? Why are you, not just taking on a ministry, but also taking on a building? What's behind all of this?
BG: I think, first of all, the call. I still believe God calls, nudges and prompts you to be where He wants you to be. That certainly was my experience in ministry. Also, ministry is everything you do. Whether I was at Children's Hospital or having an opportunity to go to Third World countries to do preaching or setting up clinics, it's all service. I have always thought of myself as a servant – not so much to be served, but to serve and be able to give back to the community. I probably learned that as a kid, because that's the way my parents were.
KB: What are your children doing now? I remember your daughter Morgan.
BG: Morgan just left the nest and was with me up until two weeks ago. She got her first apartment on the North Side, because we live on the East. She is now in her own apartment and works at Children's Hospital as a social worker, and hopefully will finish her master's degree. The interesting thing about Alisha is she is actually working in one of the centers that I started at Children's. She applied for a position. I didn't even know she was applying for a full-­‐time job, because she worked at Project Destiny part-time after school and between credits and classes. She is now working in their family support center, which is in the Mount Oliver area of Pittsburgh, working with families and children. Brianna graduated from Point Park, so communications is her background. She worked with me at Destiny of Faith for a while and now is working for AT&T. They're all in their own special places in this world and doing their own things. Now, I have the dog at home with me.
JS: Tell us about your church.
BG: The church is exciting, because when I was at my third church on the North Side, about 80% of the people who actually came to that church were actually North Siders. What I am finding with this new planted church is that, when we looked at the zip codes of this church, we probably have about twenty or more zip codes represented, even though the majority of our membership is coming from the North Side. There has been a draw from other areas, and that has kind of surprised me, because I have always thought of our church as a community church. And certainly it continues to be. But it's nice to see people coming from even as far as Aliquippa. And folks coming from out in the east, past Monroeville and Penn Hills.
It gives a nice mix in terms of community and experience with a number of the folks we have there. We still do the traditional things and minister to men and women. We have a number of individuals who need that extra support in terms of addictions they may be struggling with. We do have recovery programs that our men work with at the church, which has been very successful as well. The church has been busy. I participate in memorial services with the community in Brighton Heights. Their picnic was at our church for the past two years. It's been nice just being a part of the community and not being a church whose building is not open. We want people to feel the call and the love of God, that they can come in and get services as well as traditional preaching on Sunday morning.
JS: Speaking of preaching, do you enjoy that, and what have you been preaching about?
BG: I do enjoy preaching. I think that's one thing I do enjoy. Of course, with everything happening in society today, with the new laws that have gone forth, my last couple of sermons have been more about for us as a community and Christians. We have to make a choice, no matter what the culture is saying. For us, we have to choose what we believe God is saying to us, and everybody has to do that individually. Certainly we want to do that corporately and in love and in respect for all people. So that has been sort of saying, you make decisions in your own lives. Choose this day who you will serve, to look at how you serve other people as well. That's been my message the last few weeks.
JS: There has never been a day like this day for ministry, but it's also never been a better day to serve the Lord. We're in a Babylon where we have to compete with many other voices, and it's a great challenge, but also a great opportunity to be in the marketplace of ideas.
BG: And we have to see it as an opportunity and know that every generation has been called to tackle whatever issues among us as well.
KB: What I would like to know is if there is anyone that you look toward as a mentor or someone who has inspired you to do what you do?
BG: I would have to vote for a youth director as I was growing up and Sunday School was a part of what I did. Her name was Mabel Black. She just took the time, had one son of her own, and her husband was a deacon of the church I grew up in. They just had "us kids" around them at all times. She was a singer, directed the choir, taught Sunday school, took us on vacations. That was probably the person who really marked my life besides my parents and my grandparents. She lived in Homewood and attended church in Braddock for many years. Within the last four years, she passed away, and I had the opportunity to do her service and eulogy. There were many young people who came into ministry and found the Lord through her gifts of love to do outreach with kids. I would say she was a person I would really look up to.
KB: As we take that a little further, what advice would you give a young woman or young man who sees what you are doing and wants to continue in your footsteps?
BG: That's one thing that I always worry about, especially now with this particular church, because if something happened to me, we know God has that next person in line. That's certainly been a prayer for me to make sure I am open to who God sends so that we are looking always at who I can mentor. I have a number of female ministers at the church. In fact, one of them is getting ready to graduate through CUBM. I think I just have to be open to mentoring other young ministers, whether they be male or female, and finding the time to have them be able to come and do hands-on ministry. You can't do ministry by just watching. You need to be able to put your hands on it to do some teaching, preaching, work with young people and seniors of your church. That's something I feel called to, especially at my age, to be able to put into other people some of the love of God, and some of those things I think are so important to ministry. A lot of times we come into ministry thinking it's only about Sunday morning preaching. I always say to them that Sunday's the icing on the cake. The real ministry happens Monday through Saturday, not necessarily on Sunday morning. That's sort of the philosophy about a church and how we should be doing it.
JS: Let me ask you about women in ministry. What has your experience been like as a woman in ministry. What special challenges, if any, have you faced? What special opportunities have been presented to you because of being a woman in ministry?
BG: There are always those who believe women don't have a voice in the preaching or pastoral ministry. So I have jad to deal with some of that. I have never made that a big issue, especially in trying to deal with it on a Sunday morning. I just preach the word of God and try to run the church in as excellent a manner as I can. But those challenges are certainly there. To spend your time not trying to defend it, but in trying to do excellent work in both the community and the church. I've had those same challenges as many of the women have. That makes us reach out more to the females who are coming into ministry, even now, to make sure that there's not that competitive weight of ministering between churches and women and men. It may sound simplistic to some, but doing your job and what God has called you to do, while finding people who have like minds you can walk in ministry with – because it's not a place you want to do ministry alone. That's why I appreciate the partnerships and relationships I have made throughout the community and with other pastors, and with other social service ministries as well.
JS: I commend you for your courage and for your willingness to step out. I'm sure you could tell us stories, but they wouldn't be that edifying and they're not really that important. At the end of the day, you only have to please the Lord.
BG: Right – please the Lord and do what He called you to do, making sure you're not in a competitive mode. Let's all do our ministry and share it with whoever God puts in our path.
KB: Let's talk about your plans for your future and for your ministry. What are the next things you are going to focus on?
BG: We just opened an early childcare learning center. There was an opportunity to purchase a center that was closing and we were able to write a couple grants and get the funding to purchase it so that center did not have to close. It will hold about 32 children and has about 19 there now. We are now doing some rehab on the building and the four workers who were there will continue to work for us. So the service that particular center gave to young single mothers will continue to be a beacon of light on Perrysville Avenue.
I'm glad Project Destiny and Destiny Faith will be able to work with early childcare. My thought is, we do a lot of work with teens and preteens, but this will give us an opportunity to work with children who are very young, to pour into their lives and to get them ready for kindergarten and get them ready for school.
JS: As you look back, what are some of the milestones and significant accomplishments that you look back that are the most rewarding and edifying to you to reflect on?
BG: I pastored three churches and pastored them in different areas. I was in western Elizabeth, Monroeville, and the North Side, and all of those had different challenges. I am thankful that over the years, when I have done ministry, you never know if you have done all the things God has called you to do. I don't think you ever do it all. It's always nice to hear when either young people have gone into ministry or they have chosen a field where you have done something in your life to touch theirs and make a difference. Those little nuggets that come back and say to me to keep going, because those are the things that God is most pleased with. I think right now I feel like I'm a Moses. I'm looking for Joshua to come so that I may be able to take the baton and hand it over to the next one God has in line. That's sort of where I am right now in my thinking and in my prayer life – to make sure things can continue on after my time is done.
JS: I think it's called legacy, and we're all thinking about that.
KB: We're at that age, right?
BG: We are. We're all at that age. After leaving Children's, I wasn't expecting to plant a new church. At my age, planting a new church after four years and almost into our fifth year, I think I have to be realistic that I should be planning those types of things.
KB: What I am interested in was the teenage program. We have the Brighter Pittsburgh program at CUBM where we take graduating seniors and do a year of college with them and then send them to Geneva College or somewhere else and was wondering if we could do a partnership.
BG: I would love to do a partnership. Right now, even in the city with what we are doing with CYS, we have been challenged in the next fiscal year to work with teens and their families. Certainly education is a part of that. We do Education Sunday once a year, and we give a scholarship to someone either from the church or the community. This year we're beginning to do that again, and they'll be writing essays to get ready for that. That will be in August at our church. every day school is out, we're working with a group of teachers who have all the teens and are in fact at Project Destiny in the morning. We have about 40-some who come every morning, trying to recover some of their credits. That will go until the summer is out. So, yes, I would love to do some partnership.
KB: That's good to know. We'll get in touch and come see your office and see how we can work together. Because, as you know, our heart and our main focus is Christian collegiate education. We would be happy to work with some young people, to give them a good start and then send them to a four-year college, which of course we would follow them through.
JS: Do you have websites for church or the Destiny Project? How can people find out more about your work or the church or connect with or donate to your ministry?
BG: At the church, certainly, and Project Destiny has become our administrative building, even for the church. They can always come by to 2200 California Avenue where Project Destiny is. And the church is 3737 Brighton Road, on the North Side. Both zip codes are 15212. The website for Project Destiny is www.projectderstinypgh.org. We don't have a website for the church, but we do have a Facebook page. All the things that are happening through the church side is listed on our Facebook page. If you want to make a donation, it can be made out to Project Destiny, Inc. Or it can be made out to Destiny of Faith, either one.
JS: And also, is there a book? Have you written anything? Or is that still on your bucket list of something you would like to do?
BG: That is on my bucket list. I have contributed to a book that a friend of mine wrote and he is from the Netherlands. He was interviewing and doing chapters of people all over the world, so I have a chapter in that book. God has put into my spirit several thoughts that I should be writing, and I know that. That's probably next on the to-do list.
KB: Is there a favorite verse or verses you would like to share with us?
BG: I kind of stood on Philippians 4:13, "I can do all things through Christ who strengthens me." That has been the way the Lord has given me the command to do it. He also will provide the means to do it and the strength to do it. And that's been the way I focus my ministry and things He has given us down through the years. That is my favorite and foundational verse I stand on.


U R B A N H E R O E S